Occupational Hygiene can be thought of as the 'health' aspect of health and safety. It is a scientific discipline whose aim is to recognise, evaluate and control the risks to health in the workplace. It is a vital but sometimes overlooked aspect of health and safety – in Ireland more people die from occupational diseases each year than from accidents, falls etc. and the distress and lost time due to work-related illness is incalculable.
Shorcontrol Safety now also provide a dedicated face-fit testing service. Fit testing is a vital part of ensuring that anyone who must wear RPE (Respiratory Protective Equipment) that depends on a face-seal is actually getting the protection they expect. We  offer quantitative face fit testing at our Naas offices or on a client's site, using an advanced TSI portacount pro fit testing machine, operated by our trained staff and backed up by the expertise of our occupational hygiene team
Stephen Magee
Stephen Magee is the Senior Occupational Hygienist in Shorcontrol Safety and holds the Certificate of Operational Competence in Occupational Hygiene from the British Occupational Hygiene Society, along with a Master's Degree in Applied Acoustics, a Diploma in Acoustics and Noise Control and a BSc in Applied Physics from DCU. He is a member of the Occupational Hygiene Society of Ireland and the Institute of Acoustics. He has over ten years of experience performing occupational hygiene work in Ireland and the UK.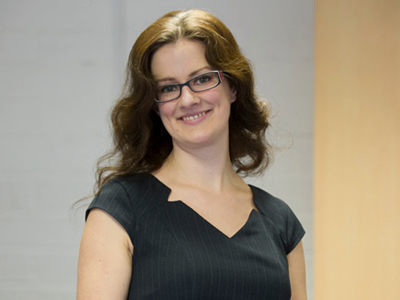 Catherine Healy
Catherine Healy is an Occupational Hygienist at Shorcontrol Safety. Catherine holds a PhD in Occupational Health & Hygiene from NUIG, a BOHS Diploma of Professional Competence in occupational Hygiene, a MSc in Health & Safety Ergonomics and a BSc In Environmental Science and technology coupled with over 8 years practical experience in health , safety and environmental roles. She was previously on the council of the Occupational Hygiene Society of Ireland and has articles published in many of the top occupational hygiene research journals. Catherine is responsible for carrying out noise, dust, chemical & thermal analysis for our clients.
The Diploma of Professional Competence in Occupational Hygiene is the highest professional occupational hygiene qualification awarded in the UK. Award of the Diploma qualifies the holder to become a Chartered Member of the Faculty, and demonstrates knowledge of, and competence in, assessment of health hazards and the extent of risk in various workplace circumstances, and an ability to advise on suitable control procedure
Many of the main hazards and industries within which they occur are well known others less so. We have amassed considerable experience in a wide range of sectors covering chemical, biological and physical hazards including noise, vibration, heat stress, air quality, moulds and endotoxins along with the more traditional hazards such as fumes, chemicals, wood dust, silica dust and other hazards. We have also become more involved in API work in the pharmaceutical sector in the past several years, developing risk assessments and control measures for substances with limited available toxicological and safety data.
Our experience in almost every industrial sector in Ireland, coupled with our five full-time hygienists, gives us a very solid background. Our aim now is to build on this to become the leading occupational hygiene consultancy on the Island of Ireland.
Please select your area from the side menu for further details or contact ohadmin@safety.ie