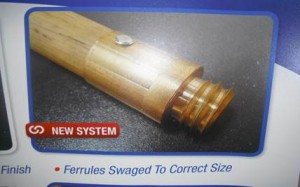 Universal brass heads: Rods fitted with this type of joint should only be rotated in a clockwise direction.
Ferret locking: Rods fitted with this type of fitting allows the rod to be rotated in any direction without opening. Quick and easy button release.
Traditional chimney sweeping rods. Lightweight, tough, limited flexible, with a good feel to the hand.
Rattan cane rods are used in conjunction with our stainless steel scrapers to remove creosote stalagmites from smoke chamber walls. Rattan Rods are fine for brushing hot flues–they will not melt from the heat of flues in use or from flaking or burning out glazed creosote.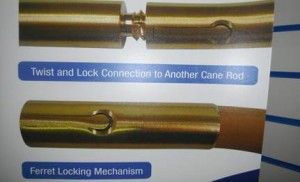 The Rattan cane rods are ideal for use with chisels, spears, and nest hooks. The extreme strength afforded by thickness can handle the abuse you will encounter in problem chimney environments. They have an extreme strength to weight ratio compared to iron pipe.
Chimney Rod Bag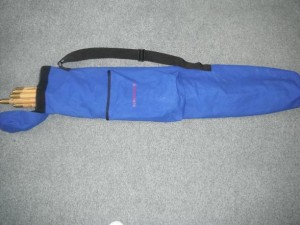 The Sewershop cane chimney rod bag is made from a very durable canvas and comes with carry strap and a large pocket for attachments. The bag is large enough to carry up to 20 chimney rods and salvage sheet.