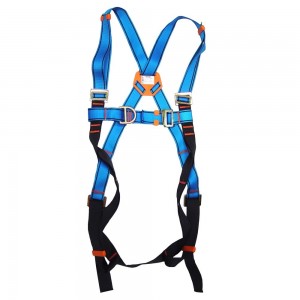 Safety Harnesses
Fall protection harnesses are designed to keep workers safe by preventing and stopping falls. TRACTEL® Ltd, Fallstop division offers a variety of harnesses and belts, customized to your working environment.
TRACTEL® Fall Protection Harnesses are full body apparatus designed to restrain workers in the event of a fall.
Fall protection and rescue harnesses are part of a personal fall protection system:
– It must be connected to an anchorage point at all times.
– It is also designed for rescue operations: it allows a user to be properly supported and suspended throughout the operation. It must be connected to a winch or controlled descent device that is connected to an anchorage point.
Confined space Rescue Harnesses
The HT22 MR harness is designed to facilitate safe rescue from a Confined space. It is similar to the HT 22 harness but have a special retrieval webbing strap at the back of the harness
Ladytrac™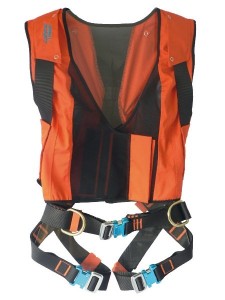 At last, a harness designed for women:
– IPAF Innovation Award (International Powered Access Federation), Bauma 2010
– 1st Prize for Innovation, Expoprotection 2010
A design adapted to the female form:
– The position of the straps are adapted to a woman's shape
– No friction on the upper body caused by the positioning of the straps
– The jacket fits the user's forms
– Comfort dedicated to women: light belt with elastic canvas
Increased safety in case of a fall:
– Much lower risks of lesions to the breast caused by contact with the straps in the advent of a fall
– The Ladytrac™ patented concept ensures an ideal position of the straps on a woman's body
Technical data:
– Automatic buckles ensure precise strap adjustments
– 2 versions: HT Ladytrac™ and HT Ladytrac™ B
– 1 back anchorage point
In addition, the B version has:
– Belt for work positioning
– 2 side anchoring rings on the belt
– Ladytrac™ complies with EN 361
– Ladytrac™ B complies with EN 361 and EN 358