FLAMMABLE GAS DETECTORS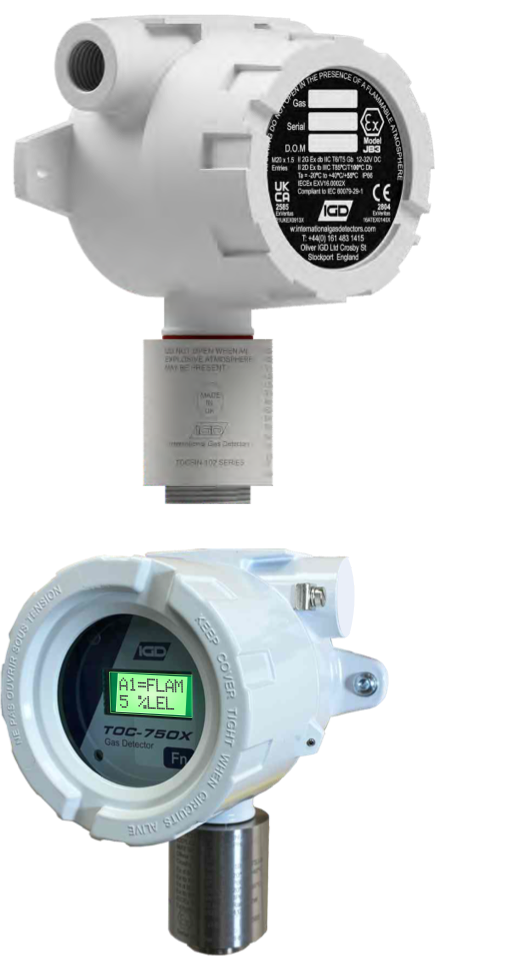 IGD have been designing and manufacturing Pellistor based catalytic flammable gas detectors for over 65 years.  The IGD MK8 is our latest development. The MK8 combines reliability with tested performance. Allied with the low cost of ownership, our MK8 is the most advanced, poison resistant flammable gas detector on the market.
EXTREME STABILITY
Minimal Zero drift over long periods
RESPONDS TO ANY FLAMMABLE GAS
Pellistors respond to any flammable gas or vapour and can be calibrated for a specific target gas
HIGH RELIABILITY
Proven design backed by third party approvals.
ATEX/IECEx Zoned 1 and 2 flammable atmopsheres and Zone 21, 22 dust environments.
EXTREME RESISTANCE TO POISONING
A badly designed Pellistor (catalytic) gas detector can be susceptible to having its catalyst poisoned or inhibited from operation when exposed to lead or silicone compounds. Our MK8 has been specifically designed to deal with this problem exhibiting excellent performance in all conditions. 
LONG LIFE LOW COST OF OWNERSHIP
The MK8 has a long service life, typically 5 years. The sensor is plug replaceable allowing the stainless steel housing to be retained. This is part of IGD's green initiative to reduce environmental impact and cost to our clients.
Extreme Poison Resistance
Pellistors can be affected by 'poisons' and inhibitors. IGD's best in class MK3 pellistor has lead the way for poison resistance since the 1980's significantly out performing all others. We didnt think we could make it better but we have. The new MK8 shows extreme resistance to poisoning agents. The graph below shows results from our standard poisoning test MK8 vs MK3 vs our nearest competitor.  Industry standard tests only apply 10ppm poisoning agent for 40 minutes. IGD's standard test requires 100ppm for 40 minutes to simulate real world conditions. IGD's new MK8 exhibits extreme poison resistance.