Description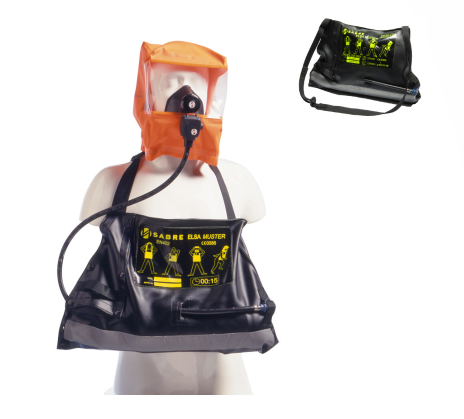 The Scott Safety ELSA Muster is a positive pressure escape set providing air on demand for situations where the escape route may require a lot of physical exertion or where the maximum levels of protection are required.
The ELSA Muster has an ancillary air in attachment for use at Muster stations.
The ELSA Muster is an open circuit, positive pressure airline breathing apparatus consisting of anti-static bag, high pressure reducing valve, automatic positive pressure demand valve and coupling for airline supply hose.
The ELSA Muster is supplied with either a Positive Pressure Face Mask or with a Positive Pressure hood.
Applications
The Scott Safety ELSA Muster is suitable for use in rapid escape situations and in conjunction with the use of Muster Stations.