TOCSIN 635 SERIES Advanced Addressable 2-Wire Gas Detection System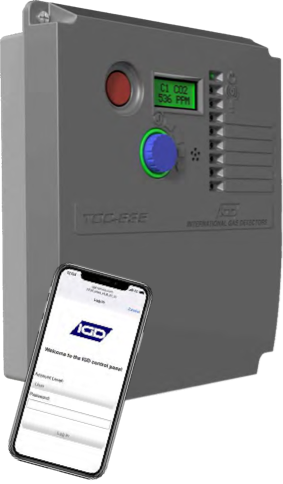 The TOC-635 system controller From IGD uses the latest Sentinel+ TM digitally addressable technology. Specifically designed for gas detection systems Sentinel+ TM combines fast reliable response, data security and easy to use error proof features for the system you need.
EASY TO INSTALL
Just one 2-Core cable minimising costs
No cable polarity for fast & easy install
One-click auto-setup & self check, ready to use
SIMPLE SERVICING
Hot-swap detectors for exchange without engineer cost
Auto-detect allows simple changes with no call out costs
Inbuilt web pages enable you to view and download events
FLEXIBLE
Single cable interconnection to other devices
Add or remove devices with a simple Find function to update controller
Install ancillaries locally to the nearest detector
COST EFFECTIVE
Low-cost system for 1-8 or 1-32 devices
Single cable can save you 70-80% install costs
Auto setup removes commissioning costs
REASSURINGLY COMPETENT
Designed and manufactured in the UK by IGD Backup by 10-year Warranty*
All compliance supported by a third-party certification.